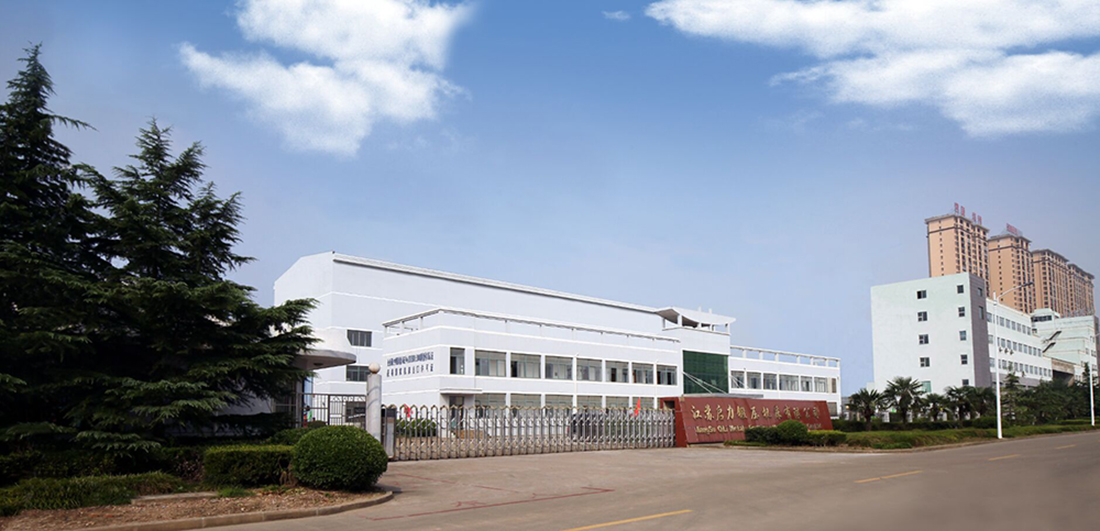 Our company is specialized in manufacturing horizontal multi-link toggle type cold-extrusion press, vertical multi-link toggle cold(warm) extrusion press , closed type single point press, etc. Horizontal multi-link toggle type cold-extrusion press series includes 12000KN. 10000KN, 7200KN, 5000KN, 3500KN, 3150KN, 2650KN, 2000KN, 600KN, etc. Such products are commonly used in production of aluminum barrels, cans and other non-ferrous metal products. The series of vertical multi-link toggle cold(warm) extrusion press mainly includes 12500KN、6300KN, 3150KN, etc. Such products are widely used in cold-extrusion or warm-extrusion forming of ferrous metal blank. Closed type single point press mainly includes 1600KN, 2500KN, 4000KN, 5000KN, etc. Such products are used for blanking, forming, bending, shallow drawing, etc.
Products of our company have been supplied to over 2000 enterprises at home and exported to France, Brazil, Mexico, Russia, Burma, the Middle East and other countries and regions.
Jiangsu Qili Metal Forming Machine Tool Co.,Lted has 15 engineers and technicians people, including 3 senior engineers and 2 Master Instructors. The company currently produces more than 20 models of cold extrusion presses ,of which 12 models are the company's own R & D ,and have obtained 16 national patents.The company has drafted 8 horizontal cold extrusion press national industry standards,and all have been issued by the National Ministry of Industry and Information Technology implementation. Our company is the unit of the muti-link toggle type cold extrusion press working group of the National Forging Machinery Standardization Technical Committee, the vice president unit of the Jiangsu Machinery Industry Association, the Jiangsu multi-link toggle type press Engineering Technology Research Center, and Jiangsu Provincial Graduate Workstation. The company was rated as the drafting enterprise of national cold extrusion press industry standard, Jiangsu famous brand product enterprise, and high-tech enterprise..
Our company is in Qidong Economic Development Zone of Jiangsu. Qidong adjoins the Yellow Sea to the east and the Yangtze River to the south, only one-hour drive from Shanghai Pudong International Airport and People's Square.
Our company is positioned on customer success and dedicated to satisfaction and success of all customers, considers customer interests wholeheartedly, serves customer demand in good faith, strives to keep continuous innovation in cold extrusion, automation, environmental protection, etc., jointly develops products and seeks development with customers.
Our company abides by the enterprise tenet of "success with quality, users first". Chairman and general manager Shi Yongfei and the staff warmly welcome customers to come to discuss cooperation and create a bright future together.
Yongfei Shi
Chairman, senior engineer, national industry standard draftsman, graduate student mentor
Multi-link Toggle Extrusion Press working Group enterprise of National Standardization Technical Committee
Drafting National Industry Standard Sole Company
China's first Major Equipment Manufacturing Enterprise
Jiangsu Machinery Industry Vice President Enterprise
Jiangsu Famous Brand Product Enterprise
Jiangsu Provincial Engineering Technology Research Center of the Multi-link Toggle Extrusion Press
Jiangsu Provincial Graduate Workstation Enterprise
Nantong Civilized Unit
Welcome to Jiangsu Qili.